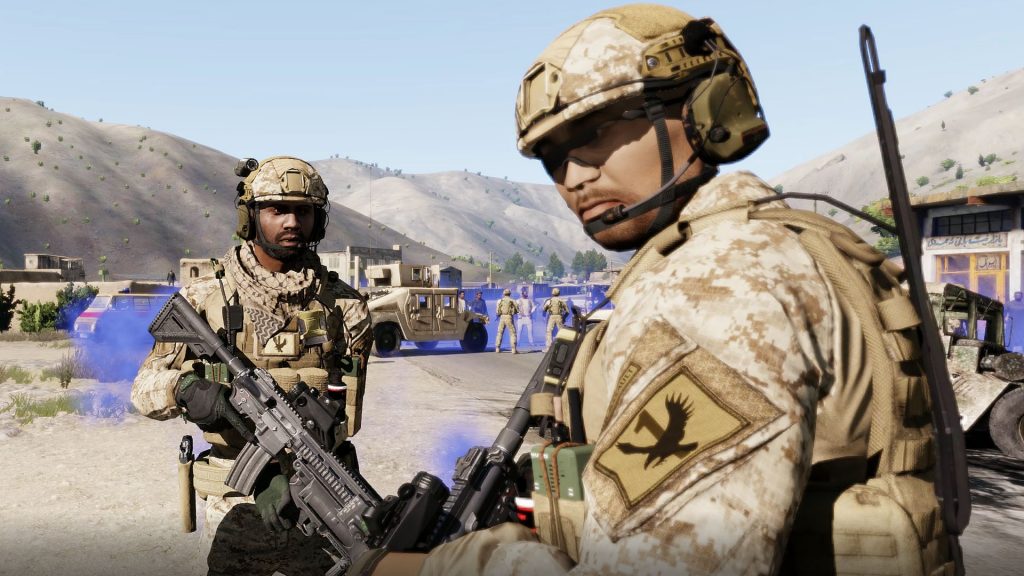 The fictitious timeline of 1st Air Assault.
1st Air Assault has been commissioned as the first military unit to serve under the direct command of NATO.
With the ability to quickly project military power with self-sufficiency, Air Assault is the perfect choice for NATO's first fully commissioned force. The Air Assault unit is assigned the indicator of 1st as it is the first military unit under the direct command of NATO.
Because the unit is the first force to serve solely under the NATO flag, 1st Air Assault is designed to be self-sufficient in;
Mobility – Movement of personnel
Logistics – Supplies and equipment
Support – Fire and air support
This allows for the unit to operate anywhere NATO feel they are needed without relying on resources or support from any other militaries or governments. The unit can be deployed anywhere in the world within 12 hours to five days, depending on the complexity of mission and equipment required.
1st Air Assault is tasked with supplementing the existing militaries of NATO member nations, whether through difficult or complex missions beyond their force's capabilities, or as a quick military response to security issues or national threats.
It should be noted, 1AA is not a peace-keeping force. We win battles, not hearts and minds.
Utilizing military tactics, extensive training and cutting-edge technology 1st Air Assault can be inserted deep into hostile territory and tasked with the following;
Seize – Terrain or Intelligence
Destroy – Ambush or assets
Capture – Personnel or Terrain
Recover
Damage designated targets
Reconnaissance